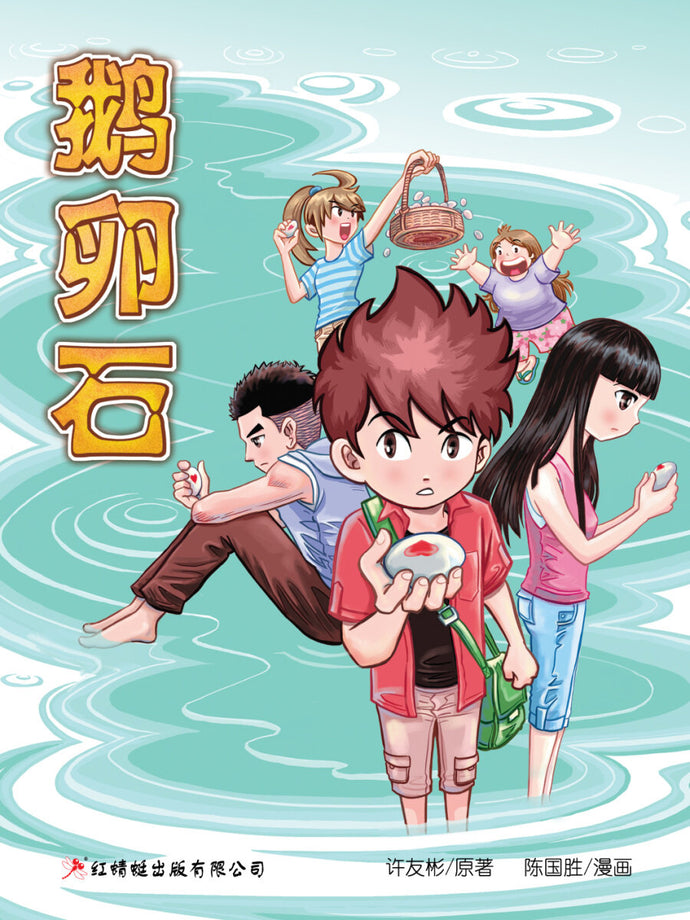 鹅卵石(漫画版)-有画想说9
玲子网络书房 Lingzi Online Bookstore
Regular price $9.63 $9.00 Sale
作者:许友彬

出版:红蜻蜓出版社

学校假期到了,大同被逼在"忘忧农场"度过六天。去之前,他发现一个17岁的少年,两个月前在农场附近的河里溺死了。少年死的时候,手中紧握住一个鹅卵石。鹅卵石上,绘有一颗红心。有人说那是意外,有人说是自杀,更有人说他是被水鬼害死的……

事情一定不只这么简单!于是,大同带着调查真相的目的来到"忘忧农场",但他真的能够找出真相吗?

During the school holidays, Da Tong was forced to spend six days at "Paradise Farm". Before going there, he heard that a 17-year old boy had drown in the river near the farm. The dead youth was holding a pebble tightly in his hand. There was a red heart drawn on the pebble. It was speculated that his death was an accident. Others thought that it was suicide and there were also talk that he was killed by a water ghost…

Things were not as simple as they appeared to be! So, Da Tong went to the "Paradise Farm" with an aim to discover the truth behind the death. Would he be able to find the truth?